Identifying Mother Plants and Creating Batches from Mothers - (METRC - Web)
Identifying Mother Plants and Creating Batches from Mothers
For Non-CA Metrc Clients
Since you have already received your plant tags from Metrc, indicating Mother plants is now a breeze! Here are the steps for associating mother plants in Canix hand in hand with Metrc.
The first step is to create a batch of plants in Canix. This one batch will be comprised of 1 or more mother plants.
When creating this batch be sure to toggle the "Is Mother Plant Batch" option on.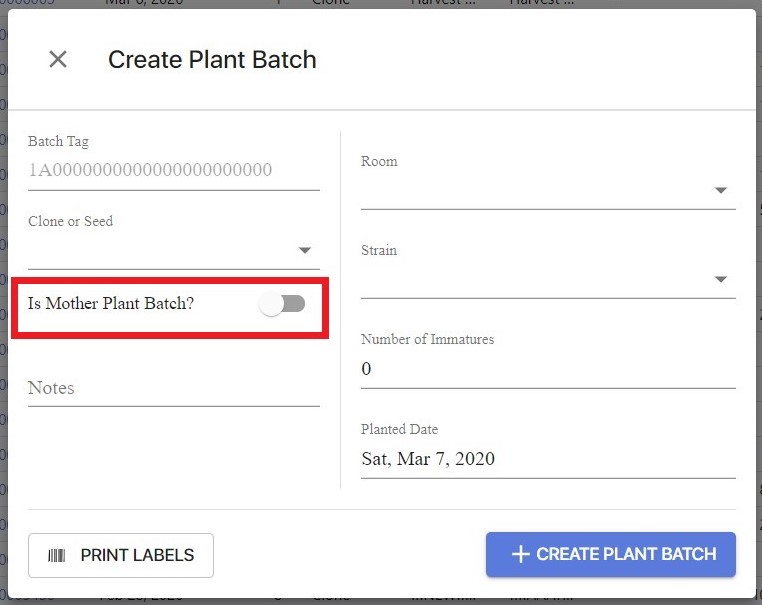 Once you have created a Mother Batch in Canix, you can now use the Mother Plant Batch Tag to create clones from a Mother Plant in Canix.
Copy the Mother Plant Batch Tag - Then Create a New Plant Batch from Mother in Canix.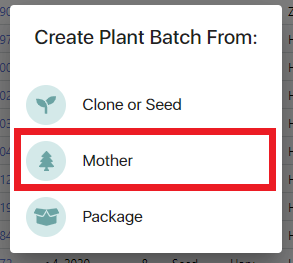 You will then paste the Mother Plant Batch Tag and complete remaining fields to Create a Batch from Mother.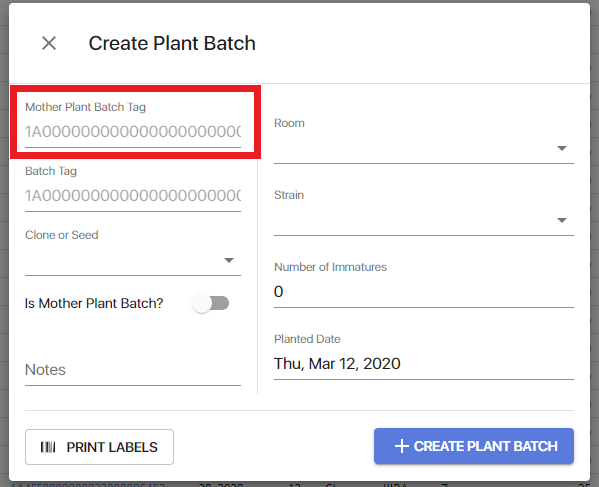 ---
---