Transporter License Types
Transporter License Types 
Transporter licensees are set up in Metrc to move product between two licensees. Transporters may only check in product and check out product. They may also print a manifest should a manifest need to be replaced. They will not be able to repackage the product or create new packages. They may edit vehicle, driver, departure and arrival times.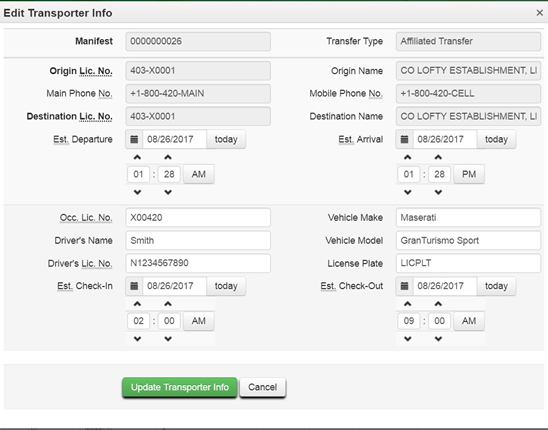 Transporter Hub 
Transporter hub licensees will be able check their product in and out. They will also be able to view and print a manifest should they need to replace the original manifest. They will be able to edit driver information, vehicle information and estimated arrival/departure time.

Transporter License 
The originating licensee will generate the manifest, inputting all relevant Transporter license information. Any changes to driver, vehicle or departure/arrival time need to be made by the originating licensee before the shipment leaves their facility.
---
---