Connecting QuickBooks Desktop with Canix
Connecting your QuickBooks Desktop account with Canix allows you to generate invoices from sales orders that can be viewed and managed in QuickBooks. The following steps walk through connecting your account. Once connected, you can follow these steps to create an invoice in QuickBooks Desktop.
On the Web Application:
Navigate to Admin > Integrations > QuickBooks Desktop

Select Connect
Click the Download Canix Quickbooks Desktop Connector link on the following page displayed. This will begin a download that you can find in your downloads folder.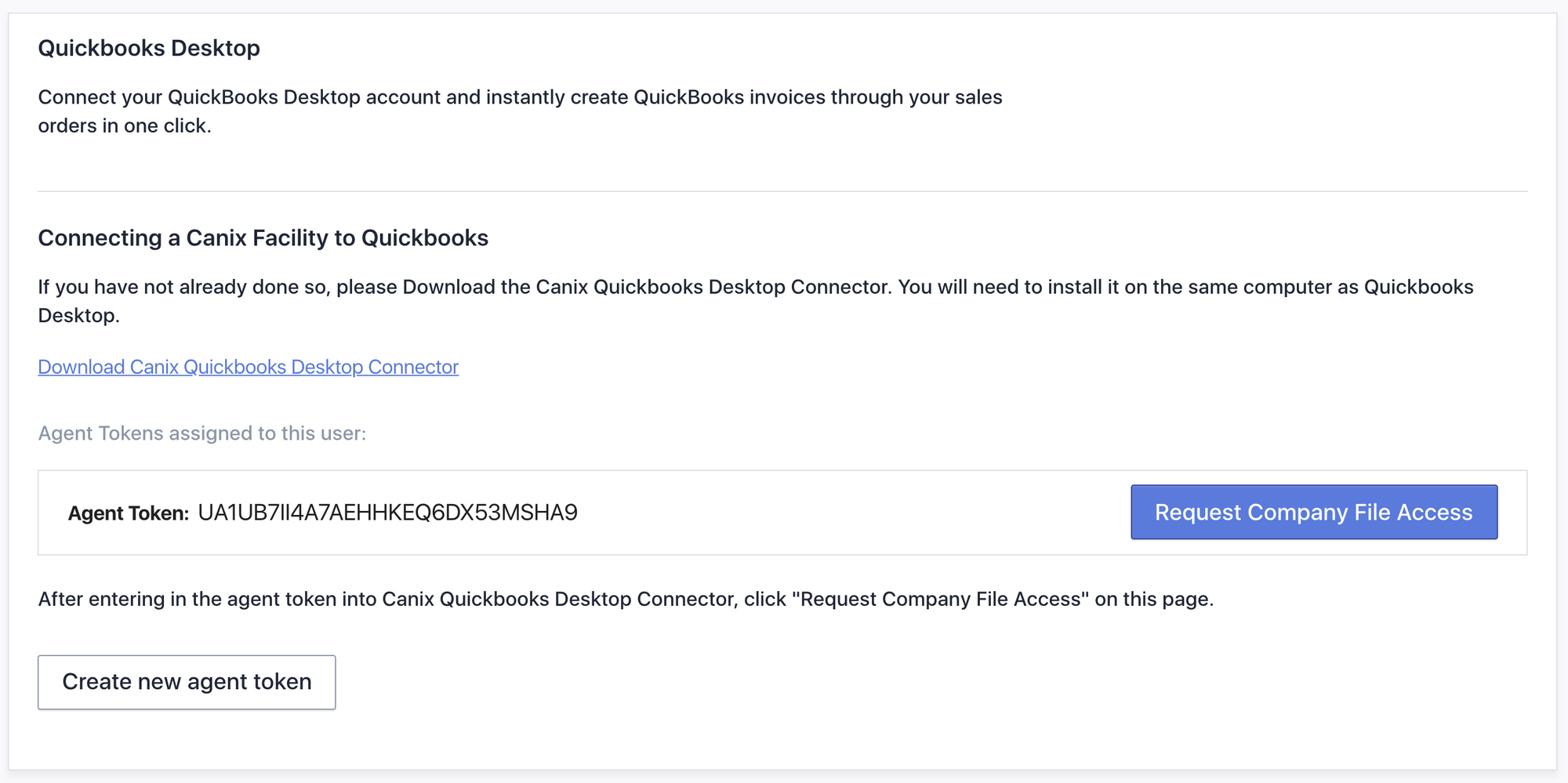 Install the downloaded .exe file for the connector on the same computer as Quickbooks Desktop.
Click Install on the installer window when prompted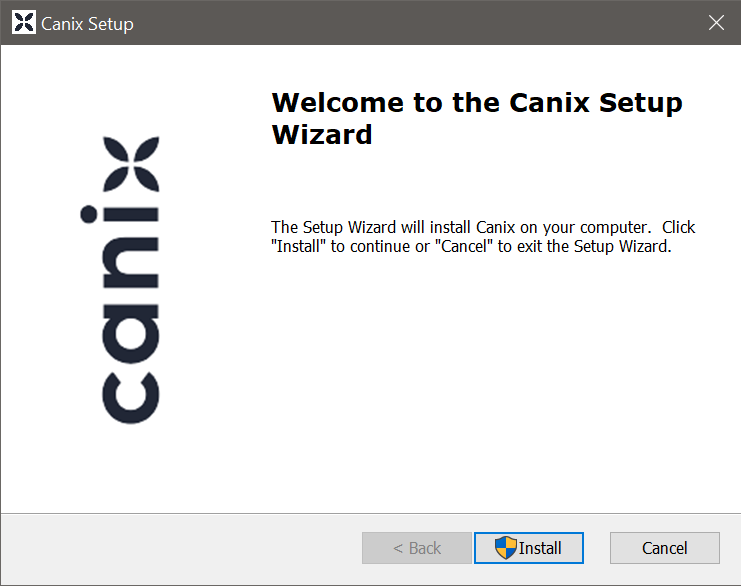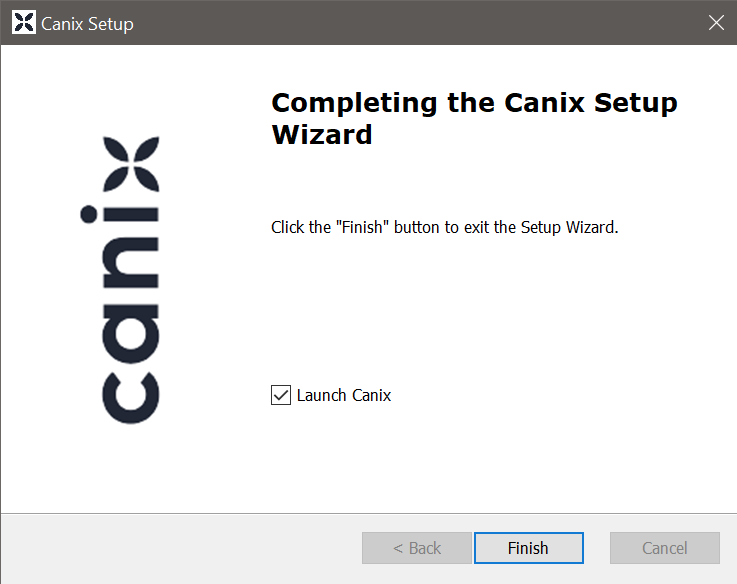 Once installed, you will be prompted to enter in the Agent Token. You can copy this from the page above. Note: This is different per customer, do not copy the token from the screenshot in this documentation or the integration will not connect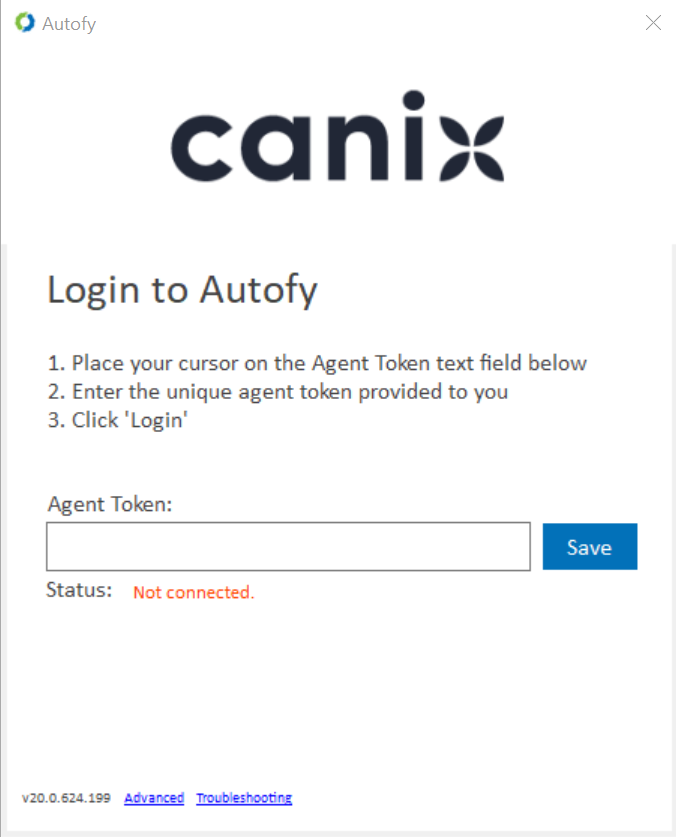 Select Save. If successful, the status below the agent token field will show Connected
For the remainder of these instructions, have Quickbooks Desktop open on the same computer as the Desktop Agent you just installed. This needs to be done per facility in Canix.
Open up Quickbooks Desktop and open the company file in QuickBooks for the company in which you are creating the integration for.
After the company file is open, go to the Quickbooks Desktop integration page in Canix and select Request access to a new QuickBooks Company File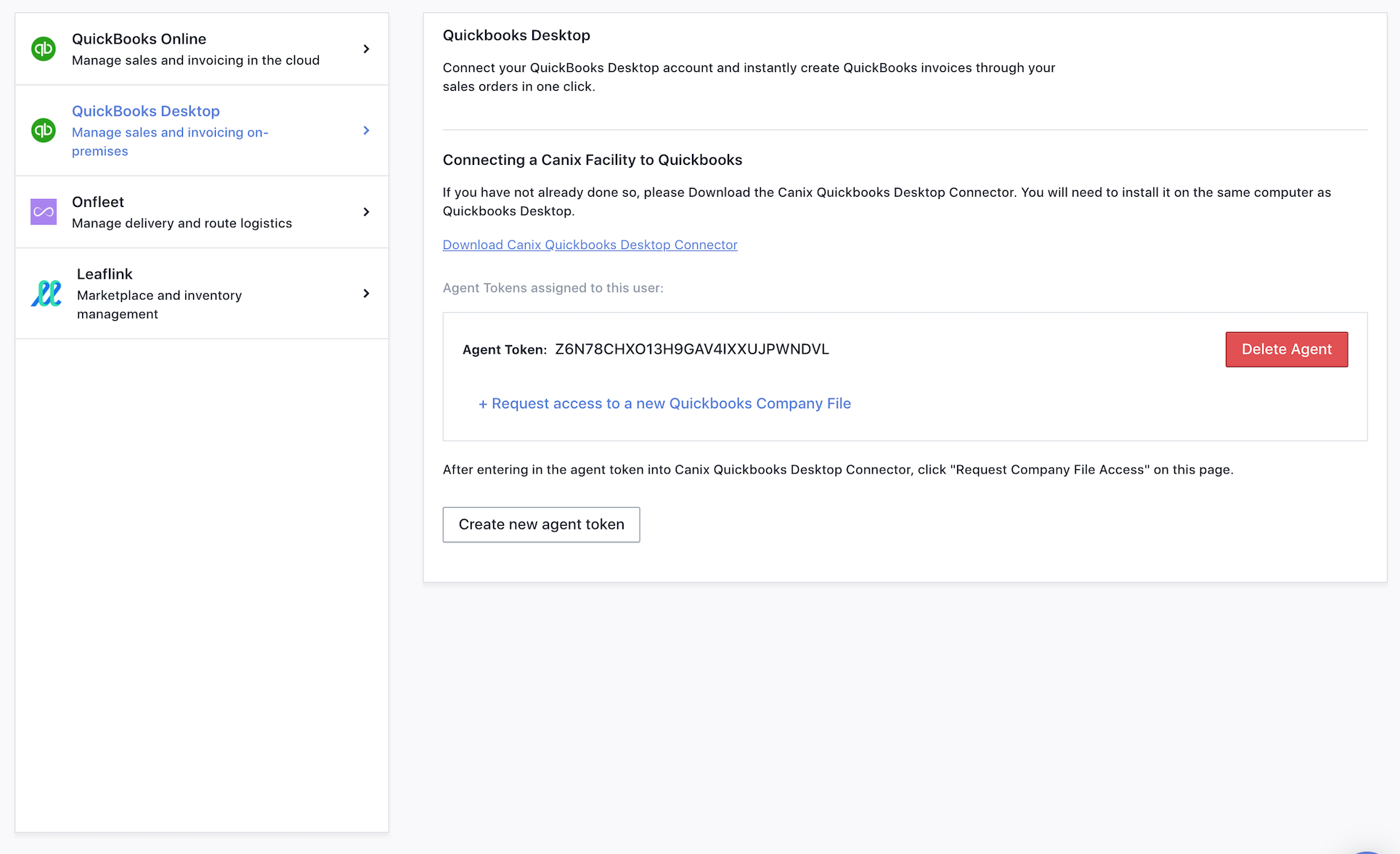 If using the same company file for multiple facilities in Canix, you will have the option to connect to a previously set up file

After selecting Request access to a new QuickBooks Company File in Canix, you will see a pop up inside of Quickbooks Desktop labeled Quickbooks - Application Certificate. Inside of the pop up, select Yes, always; allow access even if Quickbooks is not running.
Select Continue to close the popup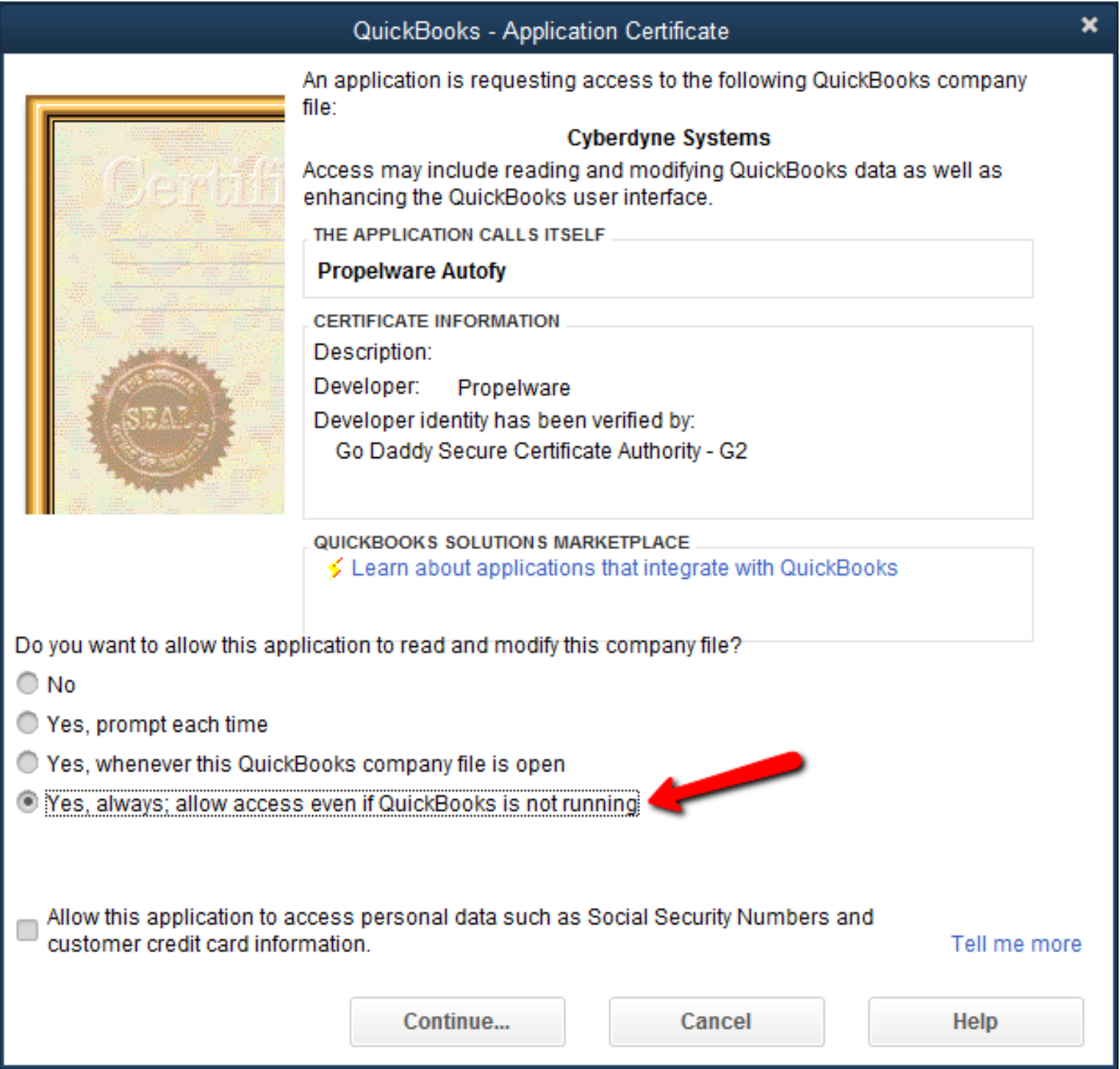 Note: If you selected any other option and need to go back and change it, you cannot change this outside of Quickbooks. To resolve this in Quickbooks, go to: Edit > Preferences > Integrated Applications > Company Preferences. Find the Canix/Autofy Application and remove it. Repeat the Request Company File Access instructions above to select the correct option.
If connected properly after selecting Continue in the above step, you will see a status of Connected in Canix in the QuickBooks Desktop integration page.
---
---